Welcome to Schumer's Wine & Liquors
Liquor Store in Midtown East, Manhattan, NY
Discover a world of fine beverages at Schumer's Wine & Liquors, your go-to store for all your liquor and spirits needs in the heart of New York, NY. As New York's premier liquor store for the past 43 years, we take pride in curating an extensive selection of the finest wines, liquors, and spirits from around the globe. With our passion for what we do, knowledgeable staff, and commitment to exceptional customer service, we aim to create an unforgettable experience for every customer who walks through our doors.
Experience a Wide Range of Spirits from All Over the World
At Schumer's Wine & Liquors, we understand that every palate is unique, and we strive to offer an extensive range of spirits to cater to all tastes and preferences. Whether you're a whisky connoisseur, a lover of fine tequilas, a fan of aromatic gins, or enjoy a smooth vodka, our shelves are stocked with an impressive selection that will satisfy even the most discerning palates.
Exceptional Wines for Every Occasion
Indulge in our carefully curated collection of wines both common and hard-to-find, sourced from renowned vineyards across the globe, from France, Italy, Australia, California, and so much more. From rich and complex reds to vibrant and elegant whites, we have wines for every occasion and for every budget. Whether you are looking for the perfect bottle to complement a special meal or need a recommendation for a gift, our knowledgeable team will guide you through our selection to ensure you find the ideal wine to suit your taste.
Unparalleled Customer Service
At Schumer's Wine & Liquors, we believe that exceptional customer service is the cornerstone of our success. Our friendly and knowledgeable staff is passionate about what we do and will provide you with personalized recommendations based on your preferences and budget. Whether you're a seasoned aficionado or a newcomer to the world of spirits, our team will guide you through our vast selection, ensuring you make informed choices and discover new favorites. And for the convenience of our customers, we offer delivery service throughout the city until 8 PM.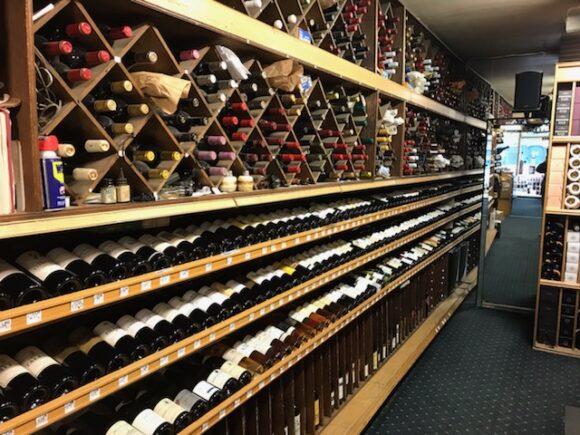 Visit Us Today!
Located in the vibrant city of New York, NY, our store is conveniently situated in a bustling neighborhood filled with a myriad of dining options, theaters, and entertainment venues. Whether you're a local or a visitor, we invite you to browse our shelves, get to know our team, and immerse yourself in a world of unparalleled spirits and wines.
At Schumer's Wine & Liquors, we're committed to providing our customers with an extraordinary experience. From our extensive selection to our knowledgeable staff, we're here to guide you on a journey of exceptional flavors and discoveries. So step into our store or visit our website today, and let us help you find the perfect spirits and wines to elevate any occasion.